About
About the lewis guitar method - Guitar Lessons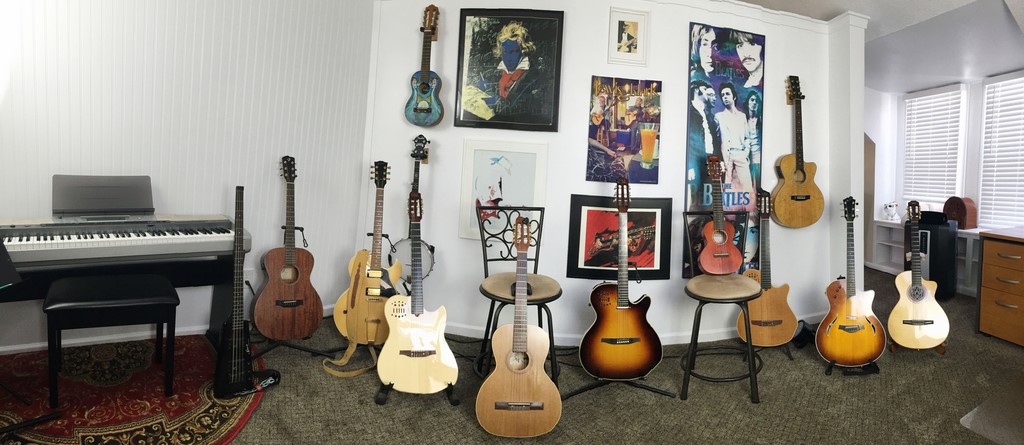 If you have taken lessons in the past or are self-taught you may have come to realize that the common ways of teaching are boring and could cost, you plenty before you can even play a tune. If you're self-taught you probably noticed that there are a lot of free lessons on the Web, so many in fact that you could spend years just trying to find the free lessons that are right for you.
As a teacher I will help you find out what your individual goals and abilities are and develop a comprehensive individual lesson plan with the number one focus being fun! I will show you the proper technique for you so you don't have to waste time or develop bad habits.
You will learn how to practice, what to play, how to play it and why it's played that way.
Beginner Guitarists will learn the basics first:
1. How to hold a guitar
2. How to tune a guitar
3. Learn to Play Guitar Chords
4. Learn to Play Chord Progressions
5. Learn to Play Complete Songs
6. Move on to the Lewis Guitar Method
The Lewis Guitar Method uses both the theoretical and practical approach in learning to play guitar. You will begin to understand the language of music and absorb theory without the feeling that you're in a math class.
Theoretical or Theory is understanding the how, what and why of playing guitar. Knowing what to play and when to play it is important.
Practical is the actual playing and putting the theory into practice. For most people this is the fun part. It is a great ecperience to be able to play a song and get an emotional reaction from your audience or even just playing for your child or self.
The Lewis Guitar Method - Guitar Lessons will allow you to have fun playing what you like as an individual while learning to play guitar. It is not a cokie cutter leson plan. Each student has there own unique lesson plan.
- You will have access to all of your lesson material online. Every student will have a login to their lesson material. This will include past and current materials and future lesson material will be unlocked as you progress.
- Money Back Guarantee. If after the first lesson you are not satisfied you will get a 100% refund of your money. No questions asked.
- Lesson Packages are available. Click here for more info
- Free course material with Web & Mobile site access.
Lesson Application
Fill out the form to check lesson availability. Lessons are available for 12 years old and up.