Guitar Lessons
Beginner/Intermediate Guitar Lessons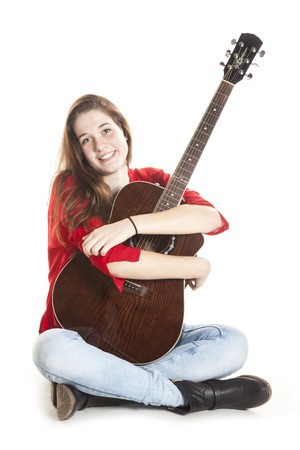 Q: Where will my lessons be located?
A: Private lessons are available at my home studio at 3121 Broadway St. Cheektowaga, NY (near Union Rd.) Your lessons will also be available online and on mobile device for free when you purchase a 4 lesson package.
Q: How do private lessons work?
A: The first step is to set up your first lesson where we will evaluate your goals and ability to play. Then we will put together a lesson plan that is customized specificlly for you. Money Back Guarantee. If after the first lesson you are not satisfied you will get a 100% refund of your money. No questions asked.
Q: How much do lessons cost?
A: Your first lesson will cost $35 for a 30-minute lesson. Future lessons are at a discounted rate of $30 and must be purchased in advance in a 4 lesson non-refundable package. When you purchase a 4 lesson package, you will get for free a dedicated login to a Web page and Mobile page with all of your lesson material available online including sheet music, audio and video.
Q: Can I reschedule a lesson?
A: Yes, you can reschedule a lesson by contacting me by phone or text at least 24 hours before the time of the lesson. You will be responsible to pay for any lesson cancelled within 24 hours of the lesson.

Q: When can I take lessons?
A: Weekday day and evening times are available as well as Saturday afternoon. (Lessons are limited)


Q: Do you accept Credit Cards?
A: Yes, we accept major credit cards., cash or check.

Q: What if I'm a complete beginner?
A: I've developed a lesson plan called The Lewis Guitar Method for beginner to intermediate guitar players. This plan is designed to make learning the guitar fun. You will be playing in no time. This lesson plan will help you to understand the language of music and absorb theory without the feeling that you're in a math class.
You will learn how to practice, what to play, how to play it and why it's played that way.
Q: Do I need to bring my guitar to the lesson?
A: You are welcome to bring your guitar, but Guitars are available for students during the lessons.
Q: Do you have gift certificates?
A: Yes! Gift certificates are available.
Click here to purchase.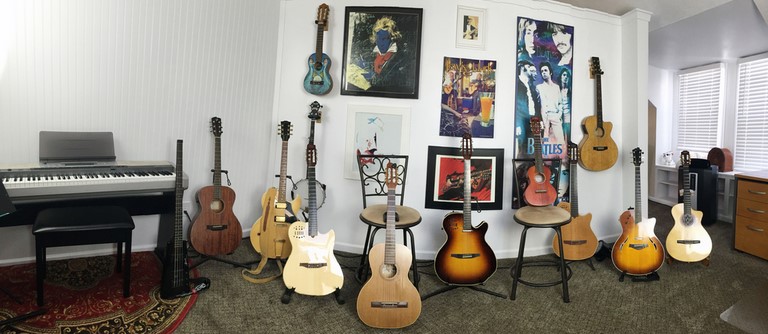 Lesson Application
Fill out the form to check lesson availability. Lessons are available for 12 years old and up.